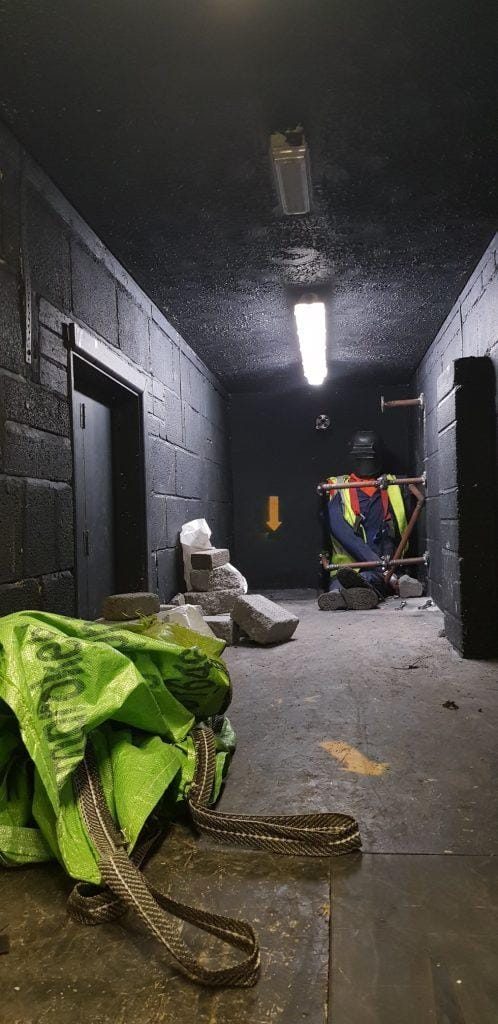 Our Medium/Low Risk Confined Space Entry course has had an upgrade with the addition of a new indoor crawl space. This new training vessel is two stories with vertical hatches, limited space and various objects that need to be negotiated.
Conducted in the dark using head torches, delegates are required to rescue a dummy who is trapped behind pipework. Working together, they need to dismantle the pipework and manoeuvre the casualty safely through the crawl space to the exit.
This addition to our course compliments our larger, outside, training vessel and provides an extra dose of realism to the practical assessments. The inclusion of rescue awareness in our course, via the above scenario and combined with the rescue elements in the theory session, adds another dimension and value to the training experience.